- LABULK 307 Apparent Density Tester is an apparatus used to physically measure the apparent density of plastic materials and moulding materials.
- It is produced stringently according to international standard ASTM D 1895 Standard Test Method for Apparent Density, Bulk Factor, and Pourability of Plastic Materials-Test Method A.
- LABULK 307 ASTM D1895 bulk density equipment is used to measure the apparent density of fine granules and powders that can be poured readily through a small funnel.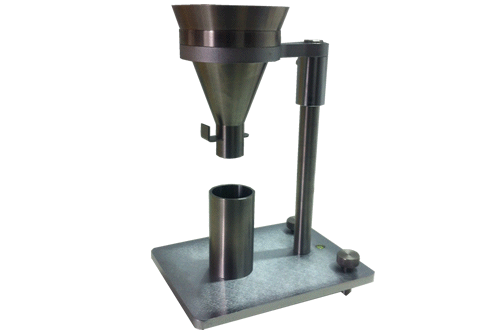 labulk-0307-plastics-materials-apparent-density-bulk-factor-and-pourability-apparatus.gif