Buy Together
Know More About
Overview
AS-2011 is a Laser Diffraction Particle Size Analyzer working with principle of Mie Scattering to precisely determine the particle size distribution from 0.1 to 500 micrometer. This equipment has a few advantages all its own.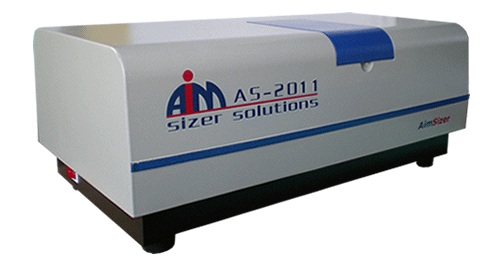 AS-2011 Laser Particle Size Analyzer P/N 010198
Robust laser diode and innovative photocells optimize the precision of static light scattering and give AS-2011 a longer operational lifetime.
Patented optical bench uproots light path deviation, one of the major technical problems in the industry of particle size analysis.
User-friendly program and advanced algorism bring accuracy and repeatability qualification to International Standard ISO13320-1 Particle Size Analysis - Laser Diffraction Methods.
Laser particle size analyzer price is usually expensive however AS-2011 has become the most reliable and cost-effective (particle size analyzer price) laser diffraction particle size analyser being widely used in Particle Characterization.
Pictures
AS-2011 Laser Particle Size Analyzer Host
Small Volume Cell Assembly (Micro Cell)
One-block Optical Bench
Laser & Lens
AS20 Peristaltic Dispersing Unit
Sample Cell (Micro Cell)
laser particle size analyzer desktop
laser particle size analyzer background
laser particle size analyzer measurement
laser particle size analyzer graph
laser particle size analyzer results table
laser particle size analyzer result analysis report
Particle Size Analyzer Principle
Particle Size Analysis Principle